Roll-OFF Dumpster Rentals
We offer a variety of roll-off dumpsters and containers to meet your construction, demolition or cleanup needs. These are the current sizes we offer: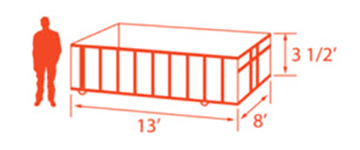 10 YARD ROLL-OFF CONTAINER
3.5 x 8 x 13
Our smallest roll-off container is great for minimal trash removal, cleaning up debris in your yard, or jobs involving your basement or garage.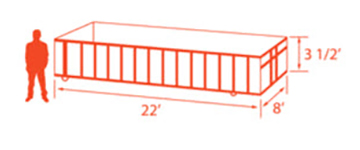 20 YARD ROLL-OFF CONTAINER
3.5 x 8 x 22
Perfect for a large home carpet/floor removal project. Will hold one layer of shingle removal of 1,600 square feet. Also great for demolition jobs of a deck or shed.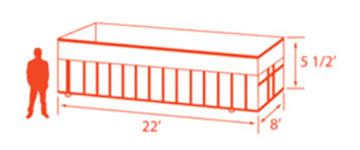 30 YARD ROLL-OFF CONTAINER
5.5 x 8 x 22
The perfect container for new house construction, cleanout of an entire house. Also great for mid-size home window sliding.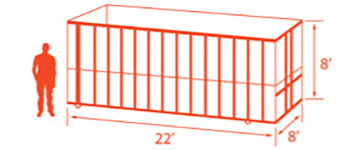 40 YARD ROLL-OFF CONTAINER
8 x 8 x 22
Our largest roll-off container is a great choice for a large home project, commercial roof tear out, or any large-scale demolition job.